Our Values and Ethos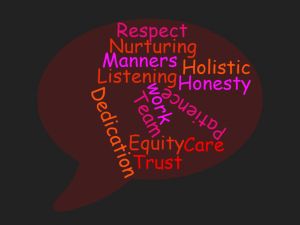 Our Mission Statement underpins the vision and values of our Academy:
At the Danesholme Infant Academy we have a commitment to providing a safe, secure, happy and caring environment which meets the needs of our Academy community.
By putting the needs of the children at the forefront of everything we do, we aim to provide quality learning experiences in an environment which ensures that all children have the opportunity to achieve their full potential. In doing so we are committed to meeting the needs of all our children – intellectual, spiritual, emotional, physical, social and cultural.
By working in close partnership with parents and other members of the Academy community we nurture the development of trust, respect, confidence, self-esteem and the desire to learn, which will ensure that all our children are well-equipped to meet the challenges of education, work and life in a multi-cultural society.
AIMS
To provide a happy, caring and stimulating environment where children, staff, Advisory Council members, parents and visitors feel supported and valued
To enable all pupils to achieve the highest possible standards by making good progress, particularly in the basic skills of literacy and numeracy.
To provide a broad and balanced curriculum that excites and engages all pupils.
To provide opportunities for all pupils to develop a spiritual, moral, social and cultural awareness as a basis for future life skills.