Curriculum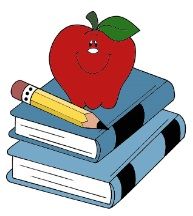 At our academy, the curriculum is designed to support the National Curriculum, and the EYFS curriculum through a thematic approach that allows pupils to use and apply skills and to develop links between subject areas. Pupils learn through relevant experiences and are able to make connections between all their learning and also still meet the individual requirements of different subjects as outlined in the National Curriculum/EYFS. We endeavour to foster a life-long love of learning, through adopting a highly practical and cross-curricular approach that encourages pupils to be independent and responsible citizens.
We have long term plans which outline key topics that will be taught over the year.
Please click the links at the bottom of this page for an overview
Phonics and Spelling
At the Danesholme Infant Academy we use the principles of synthetic phonics, using the Letters and Sounds guidance documents from the DfE, as our approach to teaching Phonics.
Reading
We value the importance of reading as a skill for life. Children take part in reading activities each day, either through one to one reading with an adult, group reading, guided reading or reading for pleasure. We use a range of books to support children's reading development; these are a mixture of phonic books aligned with Letters and Sounds, 'real' books, banded 'scheme' books, amongst others.
Children are encouraged to develop a love for books and reading through individual, guided and shared reading. Our long term topics also have key texts, which inspire the childrens' work. Children take a reading book home each day and are encouraged to read and discuss books at home with their family.