Archive
As we move with the times, we would like to keep our home learning pages as up to date as possible.
Don't panic if you or your children particularly liked a link that has disappeared, it will be moved to this page.
Learning doesn't have to be all hard work! Here are some websites that the whole family can enjoy!
Arts Award Discover at Home

Discover at Home is an exciting way for you to take part in arts activities, celebrate what you do and gives you the chance to get a certificate!
https://learn.trinitycollege.co.uk/discoverathome-downloads
Here are fantastic archives and live streams online just waiting to be discovered, so why not check them out?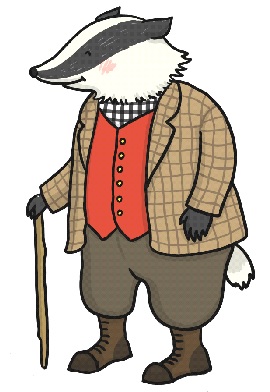 Want to de-stress? The joyful Wind in the Willows the Musical recorded live at the London Palladium in 2017 is available to stream online for free – get comfy on the sofa and enjoy!
Attend the Social Distancing Festival from your easy chair – find live performances happening all over the world, including music, theatre, poetry, storytelling, comedy, opera and more.
Glastonbury may be postponed until next year, but you can catch up with some great festival performances from 2019 and fantastic Music documentaries on BBC iPlayer.
Explore the world
Explore arts, culture and heritage from all around the world, from it's beginnings, in prehistoric and ancient civilisations, right up to the present day with museum and gallery tours and online collections.
If you've never been to the British Museum, now's your chance to explore one of the earliest and most extensive online museum search platforms in the world with more than 4 million artefacts at your fingertips! You can also take fantastic a 360 tour on Google Arts & Culture – who knows, maybe you'll even plan a visit sometime?
Needing your dinosaur fix? Head to the Natural History Museum, to see all the wonderful displays of archaeological finds, as well as finding inspiration with the Wildlife Photographer of the Year exhibition.
Paris may be on lock down, but the Louvre's renowned art collections are available to browse, as well as a 360 tour to enjoy some of the world's most famous artworks, such as Leonardo Da Vinci's Mona Lisa.
Ever been to the Guggenheim Museum in Bilbao? You won't be disappointed as they have amazing collections of modern and contemporary art. And check it out on Google Arts & Culture tour for insights into its abstract architecture, which is just as exquisite as the art inside!
Find out what Northamptonshire is famous for making at Northamptonshire Boot and Shoe Museum website, where you can explore 900 years of shoemaking heritage.
Keep your brain active with making, creating and learning.
If you're not able to attend your usual groups or the children are home from school, try these activities to get your brain in gear.
Sign up to 64 Million Artists' Create to Connect challenge, starting on 23rd March – you can do it with friends, family, in school or community groups, or with workmates working from home. Take whichever challenges you like – please take a snap share them with us afterwards!
Find lots of fantastic step-by-step craft tutorials at Crafts Council Craft Club – why not set up an online club with your friends? You can also find Craft Club ideas on Pinterest and YouTube.
Age 6 – 15 years old? Then you can earn yourself a Blue Peter badge to gain FREE entry into loads of great UK attractions! You can earn a blue badge by sending in a story, craft make, picture or poem. Or why not apply for a special music badge! Even if you don't have a musical instrument at home you can use the Bring the Noise interactive tool!
With so many students and others being stuck at home for the next few weeks, animator Aaron Blaise is offering his Fundamentals of Animation course completely FREE!
Write and illustrate your own book with Book Creator! Write a story, create a comic adventure, pen an anthology of poetry or make a journal of your time at home to show your teacher when you get back to school. You can even record your own voice and sound effects.
Find out about the art of Animation with the creators of Wallace and Gromit, Aardman Animations – and for lots more fun Aardman content, see their YouTube channel.
Get moving, stay mindful and create joy
You might not be able to socialise as much as you'd like, but don't let that stop you trying these 'feelgood' activities.
Join the Lockdown Kitchen Disco on facebook every night at 6pm – just clear the space and bust some moves!
The Sofa Singers is a free and weekly online singing event that brings people together from around the world to spark joy and human connection. Great for those who love a sing-song, are missing their usual choir group or people trying to boost respiratory health.
Get outdoors for some fresh air and draw some inspiration from nature! As long as you maintain social distance, it's really good for you to get outdoors. Try doing a quick pencil sketch when you're out for a walk in the countryside or in the garden. Children will love drawing on the paving slabs in your garden with coloured chalk!
Make Carol Vorderman Your Tutor
Free Resource
Flipgrid - Let's Keep Reading​
Storytime with David Walliams
Beloved children's author, David Walliams, is reading one of his stories from the World's Worst Children Volume 2