We are Covid-19 Secure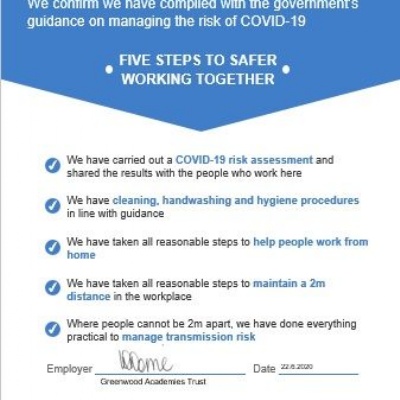 We are Committed to staying Covid-19 secure in 2020.
Please view the poster which confirms we have complied with the government's guidance on managing the risk of Covid-19 and outlines the 5 steps to safer working together.
This poster is also on display at entrances to the school.